Are Pineapples Bad For Your Teeth?
The delicious fruit you love to munch on in the summer months may be costing you an unwanted visit to your dentist. Anything you consume with high acidic levels is weakening the coating of your teeth called your enamel.  Pineapples aren't the only culprits in the fruit family. Others like kiwis, grapefruits, mangos and even watermelon are doing some damage to your mouth. This is not to say that the moment you put any of these foods in your mouth, your teeth will decay, but choosing to eat these fruits over time, will slowly start to cause it.
There are different ways to tell if your teeth are reaping the consequences of high levels of acidity. If you start noticing your teeth become more sensitive over time when you eat cold foods and simply can't bite into things like they used to, it's time to visit your dentist to see what is happening with your enamel and how to manage your intake. When you eat acidic foods, we often don't run to our toothbrush to get the acid off of our teeth, but believe it or not, it will help you.
But Don't I Need Vitamin C?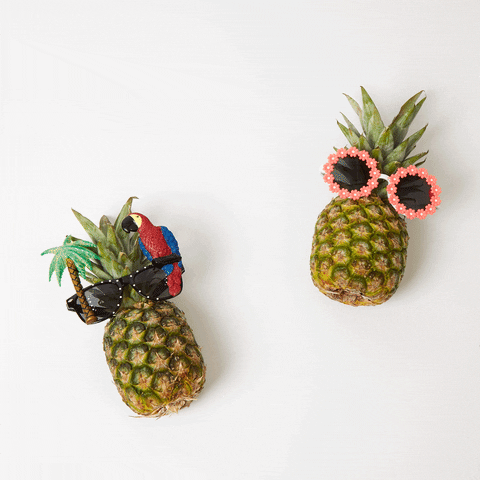 Vitamin C is necessary for your body and luckily, you can avoid high acidity while getting a healthy dose of it. The rule is, the higher the pH, the lower the acidic level. Fruits like bananas are honeydew melons have a high pH, meaning you can consume them, still get a healthy amount of vitamin C and avoid the ramifications of high-acidic fruits. It's important to understand that when fruits like these are made into juices, it's only increasing the acidic level. Save yourself the search for 'dental care near me' by taking care of your enamel ahead of time.
How To Treat Enamel Erosion
If you've been a victim of eroding enamel, it's time to fix it any way you can before it gets any worse. Your enamel is the hardest tissue in your body, but over time, will do some damage. With cosmetic surgeries like tooth bonding, a procedure that is not typically covered by many dental insurance policies. If the enamel erosion is on the severe side of the spectrum, your dentist may recommend that you treat it with a crown or veneer.
Treating Your Severe Enamel Erosion
If you have a severe case, you'll need to find a dental professional in your area who specializes in these procedures and the fastest way to do this is to take a short quiz to find out what you need and what you can afford in your area. Because many plans won't cover cosmetic work, you will have to find a way to shell out the dental implants cost. Zentist has a comprehensive procedure that matches you with dentists who are skilled in the procedures you need. Not sure what you need yet? Zentist will help you get there from start to finish. You can find more information on the Zentist website.